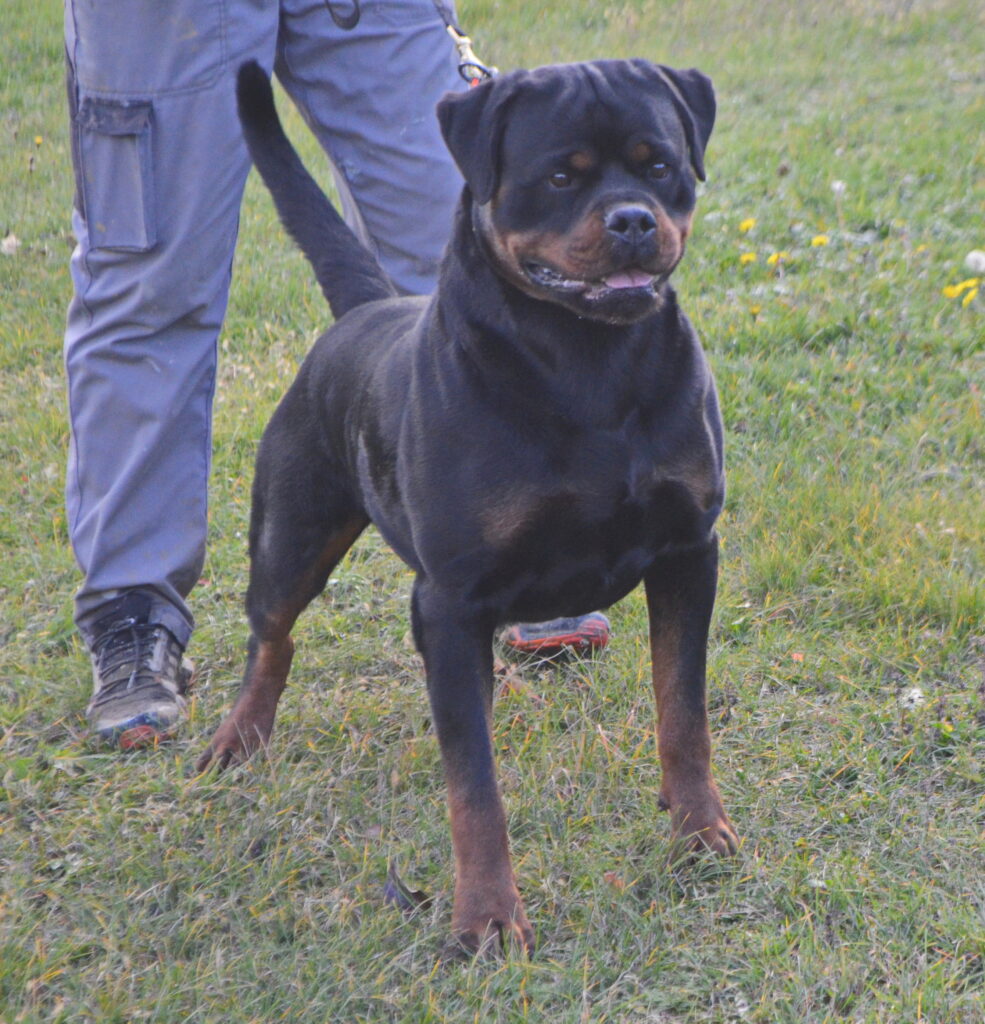 Micro is Multi V1, Multi Youth Sieger, Multi BOB, and AKC championship pointed with a magnificent pedigree. Micro is the son of Italian KlubSieger '18, & Champion Romeo vom Engelblick and the grandson of French KjS'16 & Vice Lithuanian KjS'16 Ch. Ok Boy del Vecchio Rott and the grandson of World Youth Ch'14 & Italian Ch. Vikko della Val di Noto, who was also the 2014 ADRK Klub Sieger Ausland Jugend Sieger, and was ADRK Welt Jugend Sieger in 2014.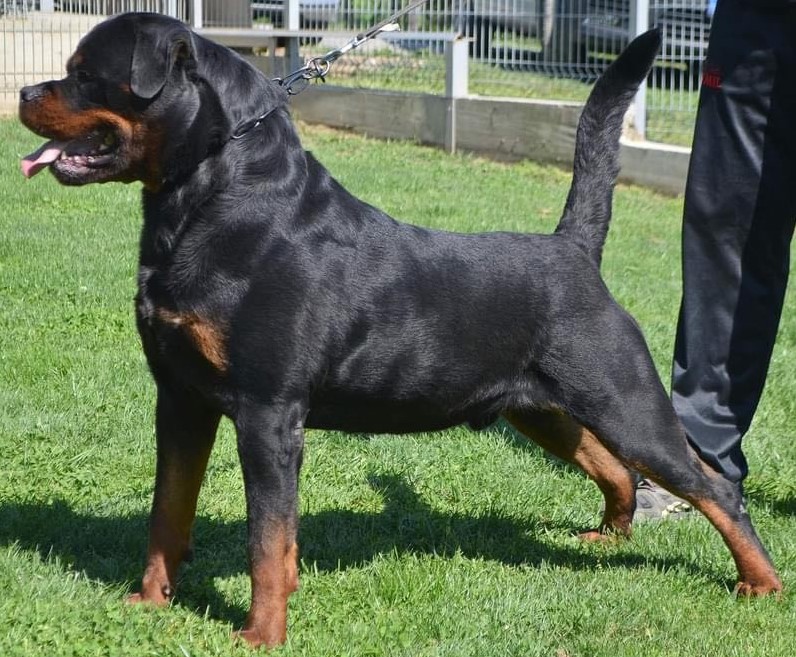 Micro's sister was V1 at the 2019 ADRK World Sieger Show in the Hündin Junior II class and was Vice World Youth Siegerin. Micro was V6 at the 2019 ADRK World Sieger Show.
Micro has a great personality, he is very playful and he is always a happy Rottweiler that is wanting to be silly and get a toy and play or just push up against you for some petting and love.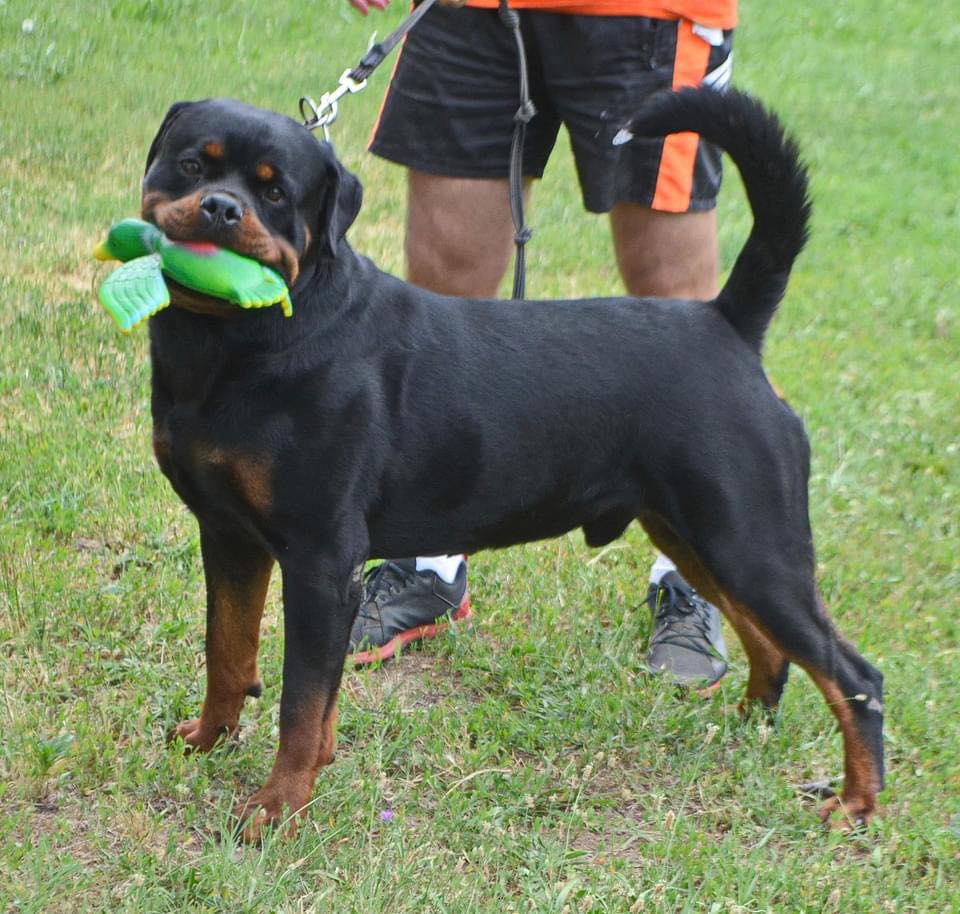 Micro has unlimited energy and athleticism with a very strong and compact build as you can see from his pictures and videos. Micro is very confident and stable with a friendly personality.
Micro will be an excellent stud dog here in the United States. Micro's Inbreeding coefficient 0% in the first 5 generations of his pedigree and his Ancestor loss coefficient is a 97% make him an exceptional breeding partner with any bloodline.