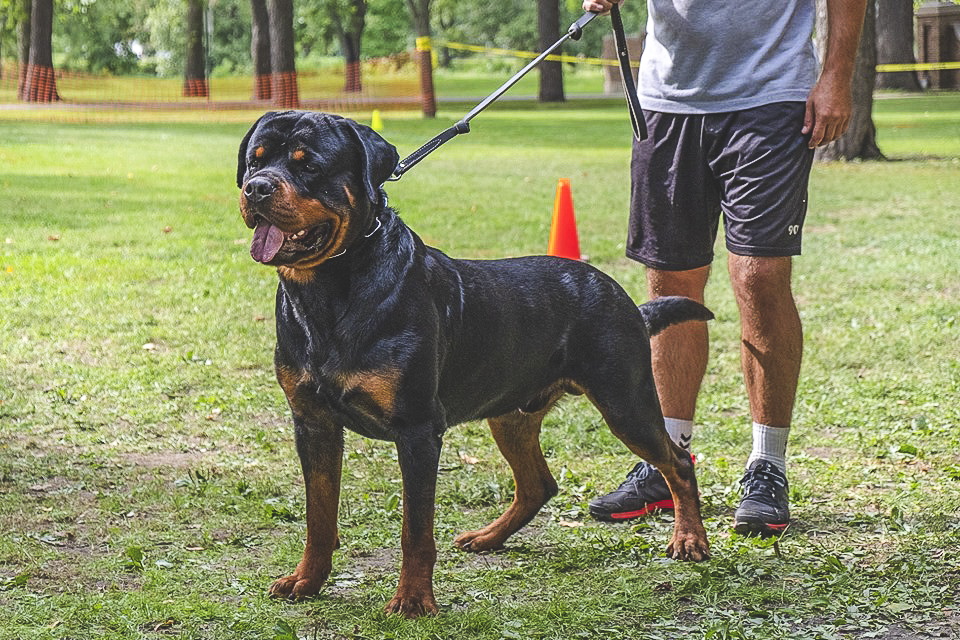 owned by Sarah Stalter Haley
Pascha is Sarah Stalter Haley's best friend and body guard. Sarah imported Pascha as a 10 week old puppy and he has been by her side ever since. Pascha has been through several obedience classes and will hopefully be working towards his AKC CD in the near future.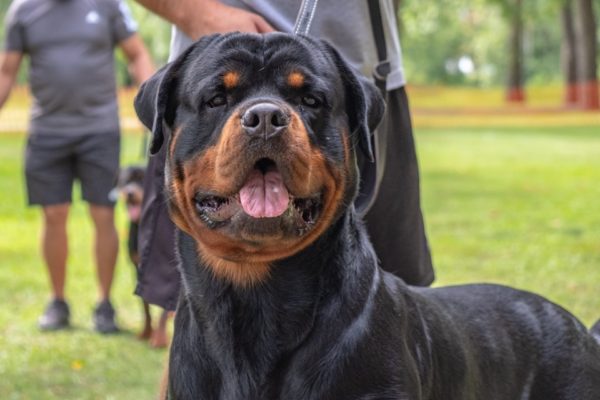 Pascha's dad is Roki von Hause Kigen and his mom is Kora Black Wasp.
Pascha's mom Kora Black Wasp is a multi V1 female with 5 CAC's. Kora's dad and Pascha's granddad is Multi Champion Rambo vom Zica Maradona, IPO I, BH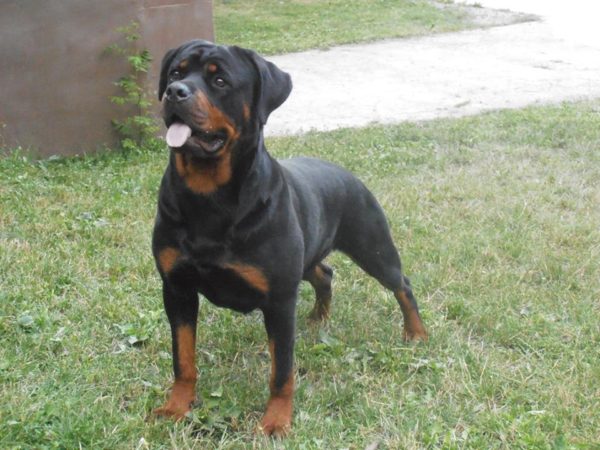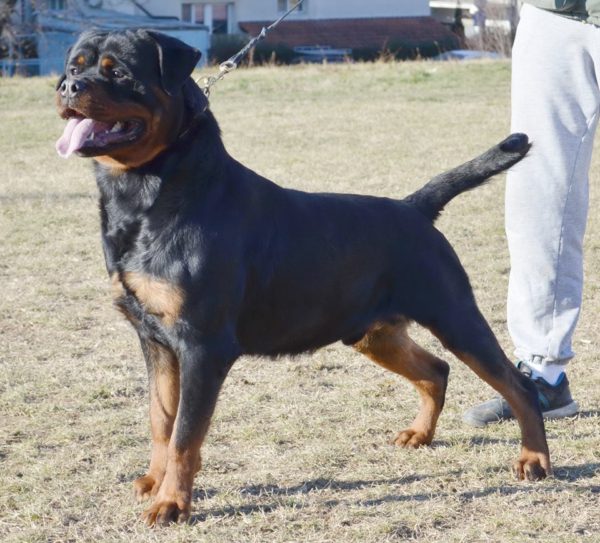 Below is some information on Pascha's dad.
Young & Adult Ch. Roki von Hause Kigen, IPO I, BH, HD-A, ED-1, Heart & JLPP Clear, Candidate for International Champion, High: 68cm (26 ¾ inches), Weight: 60kg (132 lbs) , Eyes 1B
Father: Multi Ch. Xedor von der Alten Festung, IPO I, BH, Ztp, HD-A, ED-0
Mother: Ch. Una von Hause Kigen, IPO I, BH, HD-A, ED-1, producer of multiple champion and IPO titled and Best in Show Rottweilers
Roki's show record
V5 Open class at IFR World show 2017, Judge: Tatiana Burdina
V1 Open class at Bulgarian Specialty show 2017, Judge: ADRK Anton Spindler
V1 Open class at Semberia Sieger show 2017, Judge: Vladimir Zec
V2 Open class at Serbian Klubsieger show 2017, Judge: ADRK Peter Friedrich
V1 Jugend class & Vice Amberg Jugend Sieger 2016, Judge: ADRK Rudiger Schmidt
V1 Jugend class & Best Young male & Ausland Jugend Sieger winner & Young BOB at Laszlo Fekete specialty show Hungary 2016, judge ADRK Uwe Petermann
V rated 12-18 months at 2016 ADRK Klubsieger 2016, Judge: ADRK Edgar Hellmann
V1 CAC + R.CACIB at CACIB Kragujevac 2017, Judge: Miomir Marcic
V1 CAC + CACIB Best male at CACIB Bogatic 2017
V1 CAC + BOB at CAC Velika Greda 2017
V1 Best Young male + Y.BOB + BOB and R.Junior BISS at National show Surcin
V1 Best Young male + Y.BOB + BOB at National show Pancevo
V1 Best Young male at National dog show Valjevo
V3 Jugend classe at Tompa Sieger show, Hungary