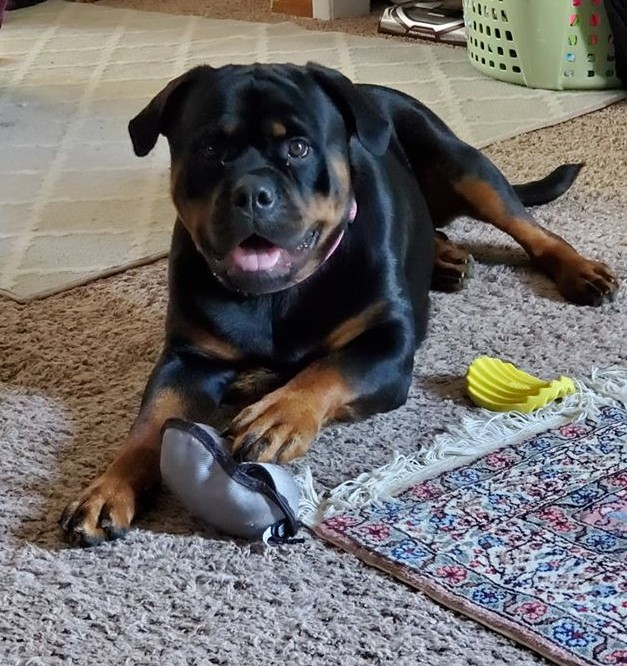 Sire: Serbian J.Ch. Max von Hause Kigen, BH, SE, ADRK BSE, HD-B, ED-BL, OFA Hips Good. OFA Cardiac & JLPP Free Certified. Max was 3 times V1 & 2 times Best of Breed. Pictures of Max and his parents are on his own web page here.
Grand Sire: World & Int. Ch. Astor von Junipera, IPO I, BH, ZTP, HD-A, ED-0, JLPP N/N, Heart Certified.
Grand Dam: Int. & Multi Ch. Sindi von Hause Kigen, IPO I, BH, ZTP, HD-B, ED-0
Dam: Ritzy von Hause Kigen, HD-B, ED-0 Pictures of Ritzy's parents are on her brother Crocop's webpage.
Grand Sire: Multi Ch. Xedor von der Alten Festung, IPO I, BH, Ztp, HD-A, ED-0
Grand Dam: Ch. Una von Hause Kigen, IPO I, BH, HD-A, ED-1, producer of multiple champion and IPO titled and Best in Show Rottweilers